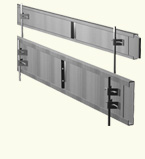 Shortcut to Commonly Ordered Sets for all Flatwork Forms
View our variety of flatwork forms to meet contractor needs for concrete projects. Straight and flexible forms, forms punched for dowels, and a full line of flatwork accessories.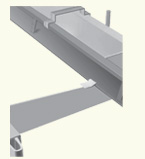 Shortcut to Commonly Ordered Sets for Curb & Gutter Forms
Choose from Industry Standard or Custom Profiles
dee Concrete offers a full range of curb and gutter forming products including:
Back forms
Front forms
Straight forms
Straight/flexible curb face forms
Division plates
Plus many accessories...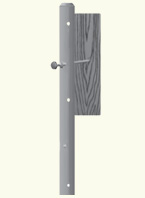 Secure your Wood or Metal Forms with Confidence
Sample flatwork applications for dee Concrete's Nail Stakes:
Screed Bar Holder Clamps
Landscape timbers
Surveying Stakes
String Line Guides
Metal Forms with Pockets
and much more...


dee also offers a custom line of super flat forms for projects requiring the flattest floors or foundations with the least variation; tilt-up forms, reversible tilt-up forms; foundation form sets; custom-designed to place slab on grade foundations for garages and homes; and rehab forms.